One of the main problems with looking at demand at the single household level is that demand at this level is very spiky, there are often long periods of low use around 100W and then suddenly a kettle or electric car charger turns on and demand increases by 20-30x in an instant. Solar generation can be very spiky too and so there is room for matching but it can be difficult to get the timing right.
One solution to increasing supply & demand matching at the household level is to have in home battery storage and diversion to hot water stores – but it may not be the best solution for all cases.
Aggregating supply and demand across households provides an example of how the degree of matching can be increased significantly by what could be described as sequential demand. Not everyone boils a kettle at the same time or a cloud passing over one households solar pv system may not be passing over another's.
In order to explore the extent of increased matching possible through aggregation of supply and demand I have been working with Dominic McCann from Carbon Coop on what could be called a 'virtual microgrid' concept, we have a provisional front page for this here - please note that its still in early development: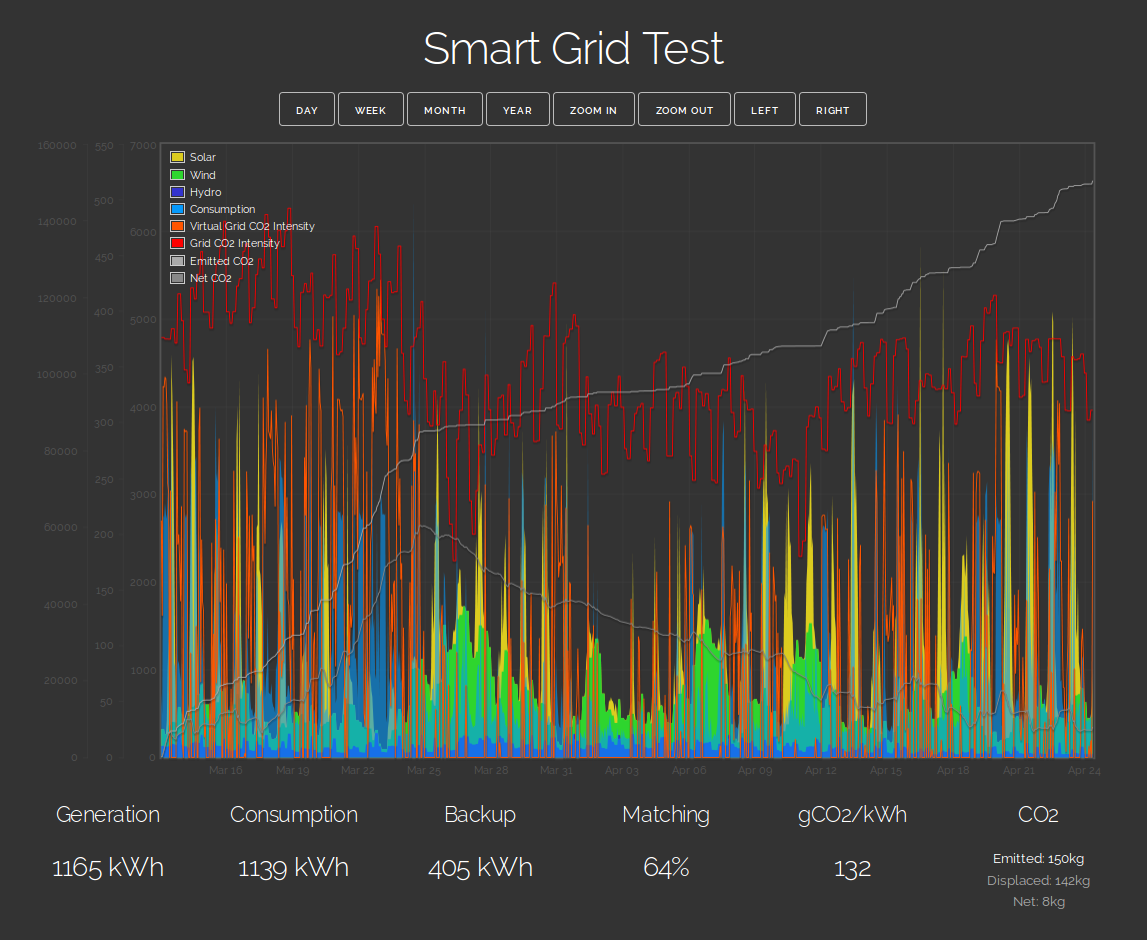 Read on →