Advances Wales Magazine Article
Advances Wales is a quarterly magazine showcasing the latest news, research and developments in science, technology and engineering here in Wales, UK.
In the latest issue (82) we have been lucky enough to have an article featuring OpenEnergyMonitor. It's well written and mentions a number of exciting developments that we have been working on e.g. CydYnni local energy project. Stay tuned for a blog post coming soon about this project.
Download the full magazine here.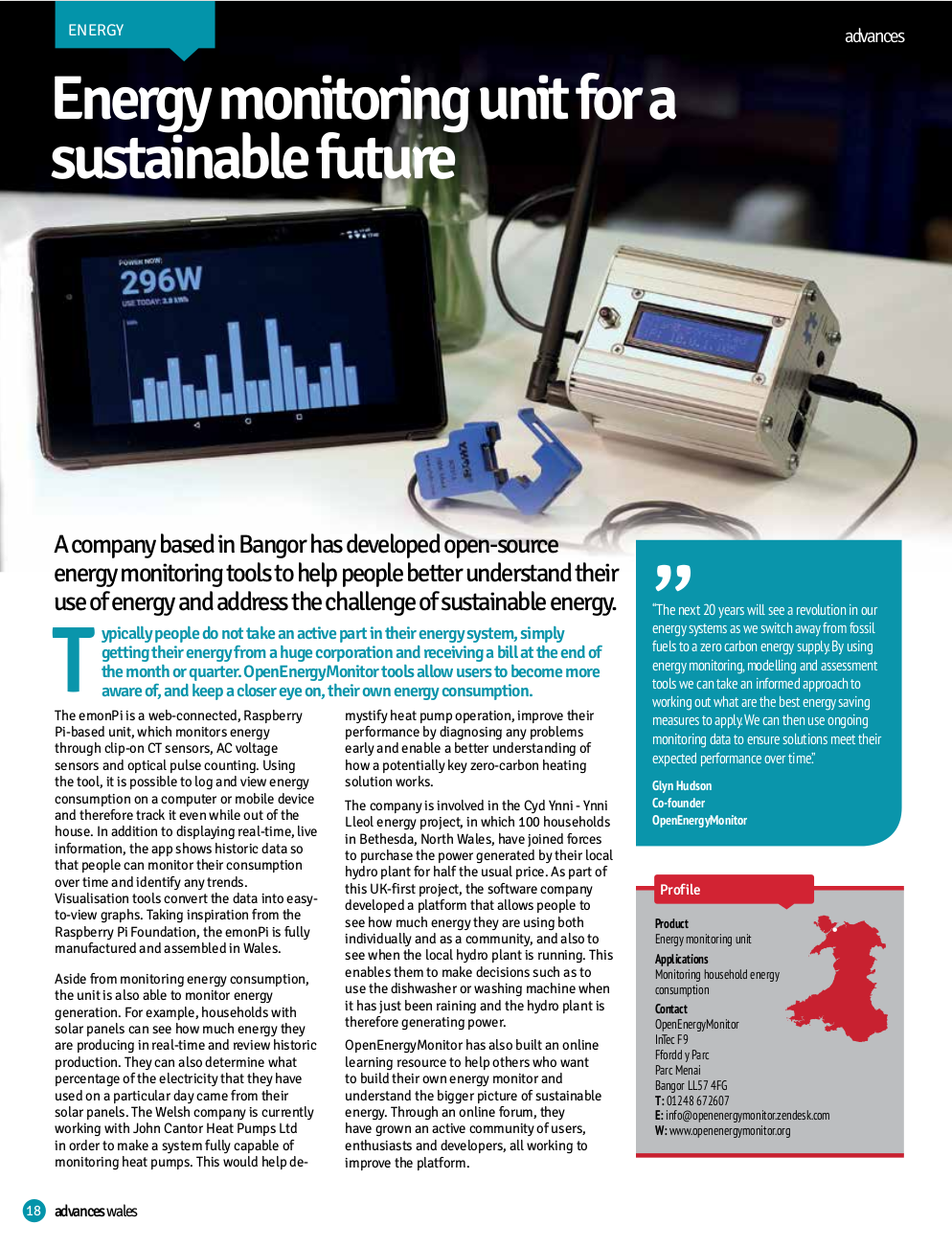 To engage in discussion regarding this post, please post on our Community Forum.