Last week my home emonPi energy monitor came in handy to help diagnose an electrical supply fault.
A neighbour alerted me that her lights were flickering and internet router was dropping offline. At the time I was doing some DIY and had noticed the power drill I was using change speed erratically. I had presumed it was my drill about the give up the ghost.
I checked the Emoncms graph on my emonPi energy monitor and noticed that VRMS was well out of spec at about 150V (we usually get 230V*) and occasionally jumping up to almost 300V! The electrical company was alerted and the fault was traced back to a frayed conductor on our street. I helped the electrical contractors view the real-time VRMS value to confirm the fault was fixed.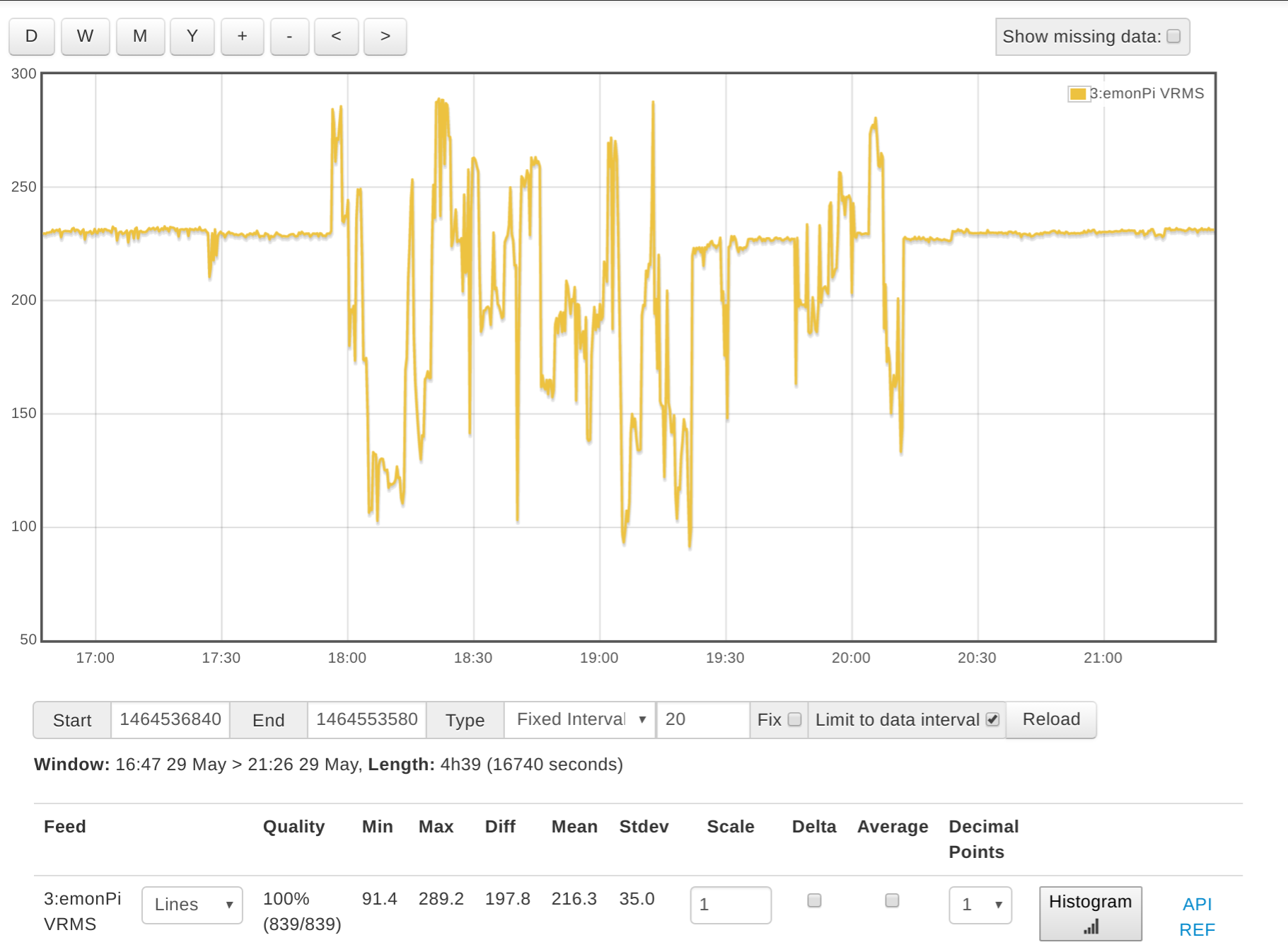 Read on →